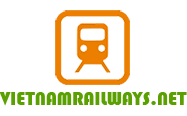 Home
→
Train Guide
→
What You Need to Learn When Travelling By Train in Vietnam
Like any other reason on taking trains when travelling to foreign countries, looking at the picturesque views of the countryside is the reason why travelling by train in Vietnam is desired. This great opportunity can't be made when you are taking flights. It also costs less when travelling especially on an overnight train because you get to save some budget hotel bills while still giving you the same comfort in a night.
It is not enough to rely on information provided online by travel agencies. To make sure that you get your desired train reservations, ask the person to whom you are buying the tickets whether the kind of train you want to reserve possess the desired seats or sleepers you want. There are instances where the seats you have expected are not what they actually seem when you actually get on the train.

It is also ideal to bring in small luggage and bags because the designated storage area is too small to accommodate large packages. What is amazing on the seats of the train is they can actually be reclined. This is very comfortable when you want to take a nap while travelling. There is an available food cart which moves constantly along the corridors that cater all sorts of food and beverages for those who are hungry.
If you like to travel comfortably by train, always choose a soft sleeper because it has a larger space for bags, good comfortable beds, and a larger cabin good for four persons. If you travel together with your family, chose to book for the lower bunk because it keeps your kids safe from falling on the floor if you let them sleep in the upper bunk. Moreover, you get a small table where you can do your work and eat your meals extravagantly.
When purchasing a train ticket online, always confirm with the person selling the ticket on what you have read on their site. In this way, you will be sure on what you will be getting when you will be boarding a train of your choice. Confirming on what you have read online also assures you on what to expect. In the event that you have not booked any tickets yet when you reached Vietnam, ask your hotel to buy the train tickets for you. This is more reliable than getting help from tourist outlets. The extra cost in arranging for a train ticket only comes from delivery. Thus, no other charge aside from delivery expenses must be added in your train ticket booking from a hotel you are staying. To make sure that you do not get hungry, it is better to bring some food with you for the travel. Although there was abundant food available in the first two legs, there was little food left when you reached the third leg of your train journey. So, to save you from getting cranky on food while on the journey, pack on food.
Related Posts via Categories