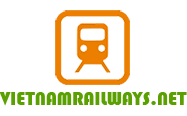 Several private Sapa train operators include Fanxipan, Sapaly Express, Livitrans, King Express, Orient Express and few more. All of them provide berths in First Class 4-berth bunks while others provide a VIP 2-berth bunks. The price for both sleepers is almost the same that is why it is difficult to choose among them. The cabins are all air-conditioned with fresh bed sheets and pillows. It also gives away free mineral water and food as complimentary to customers. All toilets are designed by Western standards.
All these private trains provide the best comfort to customers. Realistically, you need not expect much that it is at par with 5-star qualities because Vietnam has its own standards. Therefore, if you want to avoid getting disappointed on its amenities, it is better to keep the expectations moderate as possible. But rest assured that you can sleep and work comfortably in the confines of compartments.
There are only a few private companies to choose. Their prices are almost identical to each other, around $34-$36 in an apportioned 4-berth sleeper. A VIP class sleeper costs around $70-$79 for one individual. The best operators in the country are Fanxipan, Sapaly Express, and Orient Express. Based from the experience for most travelers, the Fanxipan is better than the Orient Express because it has a higher headroom space that is good for sitting. This suits best for all tall persons who want to sit comfortably in the lower bunks. Thus, it is recommended to take the lower bunk if you are a tall person to avoid slouching to fit in the upper bunk.
It is possible that you can purchase all 4 berths in a compartment if you like to stay alone in a room. This often happens if the VIP compartments are already sold out. Although this could be ideal for some people, this lost you an opportunity to meet new friends in the train. Meeting new friends is more fun than staying alone in a room just waiting for the train to reach its destination. Therefore, if your goal is to have fun travelling, then reserving the compartment all by yourself is not recommended.
To purchase tickets, you can see more details on prices, and more information on different sleepers in vietnamrailways.net. To select a sleeper of your choice, you can book on the website or by email. The mode of payment received is credit cards. After making your payments, you will immediately be provided with an e-ticket which you will use to be traded for an actual ticket. The exchange of tickets has to be made at the check-in area of the operator at Hanoi station. This must also be done 60 minutes before the time of departure. In the case that you are already in Vietnam, you can buy tickets through Vietnamese travel agencies. You can't buy tickets in the station, but there is a ticket booth for Ratraco sleepers for the destination to Lao Cai.
Related Posts via Categories