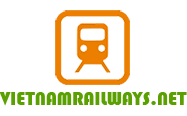 The trains in Vietnam are known by their prefix. The most famous prefixes you can encounter are SE, SP, TN, and 5-star. A number follows after the prefix. Most specifically, an odd number indicates that the train will run in one direction while an even number signifies that that will run the other way around. For example, SE1 runs from Hanoi to Saigon while SE2 runs starting from Saigon to Hanoi.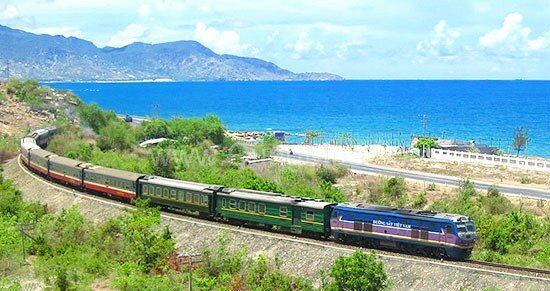 There are 4-6 bunks provided by cabins. A small ladder will be used to access the upper bunks. As compared to lower bunks, the upper bunks provide more security when you are sleeping. However, you will be closer to the air-con unit which is not ideal if you easily get chills when exposed to cold areas. Therefore, it is recommended that if you are reserving for the upper bunk areas, you need to bring warm clothes to keep you comfortable when you sleep. Below the lower bunks, there are storage areas that can be shared by passengers in a cabin. You can't rely on putting on your valuable possessions in the storage area because it is not a secured place.
There are two toilets located in carriages. One has a squat toilet while the other has only a mirror and basin. For more convenience, it is recommended that you sit in the middle of the train. It is also recommended to sit far away from the bathrooms. To make sure that you do not run out of toilet paper, you need to pack some on your own. In this way, you won't get stressed when you can't find any toilet paper when you need them the most.
The 5-star and SE trains are all air-conditioned while the others are variably not. If you want open windows for photography, air-con trains are not suitable for you. You need to ride on the non air-con trains to have your windows opened. Usually, the windows of non-air-conditioned trains are remained to be close because there are instances where the children passing by will throw rocks on the windows. Therefore, for protection, you have to close your windows and just stare at the scenery in a closed glass window.
If you wish to travel from Hanoi to Saigon, it is recommended that you take the SE trains because they move the fastest and make stops at famous tourist attractions. The price of the SE train tickets is quite reasonable. TN trains are a bit slower as compared to SE trains because they make more stops, but they are more affordable and more equipped with a variety of more affordable classes. The majority of the travels made by Sapa trains are night trains. Its cut above the rest because it offers the Victoria service which you only get if you are associated with Victoria Sapa Hotel. The 5-star Express operates with new cars and runs the route from Saigon and Nha Trang. Domestic and foreign travelers can now enjoy a high level of comfort and international quality service whilst traveling by train, with the assurance of high standards of safety.
Related Posts via Categories