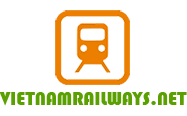 Orient Express Train is a great option for those who seek a luxurious travel experience in Vietnam. All the carriages are stylishly designed and competitive in price. Cabins are decorated with comfortable, high-quality furniture, modern facilities and lighting systems, promising tourists a pleasant travel experience in Vietnam. Superior facilities such as air-conditioners and LCD TVs are provided in each cabin. Designed to feel like cozy hotel rooms, these cabins are spotless and well-appointed. Passengers have the opportunity to relax and simply let the beautiful scenery glide past the spacious windows. Luxury, inspiration and refreshment characterize these carriages.
There are two options for passengers: Deluxe 4-berth cabins and VIP 2-berth cabins.
Orient Express Train carriages are operated on the trains SP1 from Hanoi to Lao Cai and SP2 from Lao Cai to Hanoi.
Special Notes:
- One way tickets are available for all trips
- Children aged less than 5 year old don't have to pay for the tickets as they could share rooms with their parents
- Ticket prices include snack and drinks but don't include meals
- There is no WC in each cabin, but you could find two WCs at two ends of each carriage
Price (one way per person): US$39 (Deluxe 4-berth cabin) or US$78 (VIP 2-berth cabin)
Related Posts via Categories