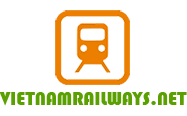 Pumpkin Express Train is another deluxe transportation service on the railway from Hanoi to Lao Cai (Sapa). All carriages on the Pumpkin Express Train are cozy with wood paneling and comfortable furniture, creating an atmosphere of glamour. In each cabin guests will enjoy being indulged in a pleasant environment.
The cabins are replicas of 3-star hotel rooms with clean, comfortable berths, and fresh blankets and pillows for restful sleep. Luxury amenities such as air conditioning and LCD TV are standard. Additionally, the cabin attendants of the Pumpkin Express Train accommodate passengers with their enthusiasm, hospitality and helpfulness. Even with such deluxe accommodations and service, the ticket price for this train is quite reasonable.
Pumpkin Express Train carriages are operated on the trains SP1 from Hanoi to Lao Cai and SP2 from Lao Cai to Hanoi. It is one of the best choices for tourists to Sapa.
Special Notes:
- One way ticket are available
- Free of charge for children under 5 years old sharing parent's existing berths
- Ticket price does not include meals on the train but include snack and drinks
- WC are not in cabin
Price (one way per person): US$35 in Deluxe 4-berth cabin
Related Posts via Categories