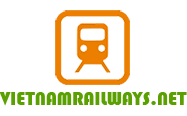 Why buy from us?
Buy securely online
We care about your safety
Free Delivery
Free shipping in Vietnam
Dedicated support
Great service with Online Support
Advanced Booking
Advanced Booking from 3 months ahead
Home
→
Train schedule from Hanoi to Lao Cai (Sapa)
350km far north-west from Hanoi, Sapa, the capital of Sapa District in Lao Cai Province, lies at the altitude of 1600m. With the temperature ranging from the lowest of -1oC to the highest of 29oC, Sapa's climate is moderate and drizzly in summer while chill and foggy in winter. Sapa is famous for both its fine, rugged scenery and also its rich cultural diversity. Sapa is an incredibly picturesque town that lies in the Hoang Lien Son mountain range near the Chinese border in northwestern Vietnam, known as "the Tonkinese Alps". Sapa and its surrounding region is host to many hill tribes, as well as rice terraces, lush vegetation, and Fansipan, the highest peak in Vietnam. If you want to visit Sapa, the best way to get there is to take the train from Hanoi to Lao Cai. Sapa has no train station, but it's about 38 km from Lao Cai train station and easily reached from there by car or bus in about 50 minutes. There are both daytime and overnight sleeper trains between Hanoi and Lao Cai.
Recommended trains with just few stops: SP1, SP3, SP7. These trains are with air-conditioned soft sleepers, air-con hard sleepers, and air-con soft seats. Vietnam Railways operates some of the cars on these trains, but other cars in the train are operated by private companies (Tulico, King Express, Fanxipan, Orient Express, Livitrans, Hara, and many others). Some of these cars are significantly nicer than the standard cars.
Below is the train schedule from Hanoi to Lao Cai (Sapa): Trains SP1, SP3, SP7 and LC3.
TRAIN SCHEDULE FROM HANOI TO LAO CAI (SAPA)
(Validity from 11th June 2015)
Stations:
Distance (km)
Train SP1
Train SP3
Train SP7
Train LC3
Hanoi (dep.)

0

21.40

22.00

20.17

06.10

Gia Lam

5

21.55

-

21:58

22.15

-

22.18

20.32

–

20.38

06.25

-

06.28

Yen Vien

11

22.29

-

23.31
06.39

-

06.42

Dong Anh

21

22.50

-

22.53
07.11

-

07.14

Phuc Yen

39

21.24

–

21.27

07.36

-

07.39

Vinh Yen

54

22.59 – 23.02
07.57

-

08.00

Viet Tri

73

22.06

–

22.09

08.24

-

08.26

Phu Duc

82

22.25

–

22.28

08.42

-

08.44

Phu Tho

99

22.55

–

22.58

09.16

-

09.19

Yen Bai

155

01.15

–

01.30

02.05

-

02.12

00.13

–

00.20

10.44

-

10.59

Mau A

186

03.00

-

03.03
11.57

-

12.00

Trai Hut

202

02.41

–

02.44

12.26

-

12.29

Lang Khay

219

02.11

–

02.14

13.05

-

13.07

Bao Ha

237

03.37

-

03.40



04.19

-

04.22

02.43

–

02.46

13.41

-

13.44

Pho Lu

262

04.21

-

04.26

05:03

-

05:07

03.27

–

03.32

14.49

-

14.52

Lao Cai (arr.)

294

05.35

06.10

04.35

16.00
Train SP1, SP3
Stations:
Train SP1
Train SP3
Hanoi (dep.)

21.40

22.00

Gia Lam
21.55

-

21:58

22.15

-

22.18
Yen Vien
22.29

-

23.31
Dong Anh
22.50

-

22.53
Phuc Yen
Vinh Yen
22.59 – 23.02
Viet Tri
Phu Duc
Phu Tho
Yen Bai

01.15

–

01.30

02.05

-

02.12
Mau A
03.00

-

03.03
Trai Hut

02.41

–

02.44

Lang Khay
Bao Ha
03.37

-

03.40



04.19

-

04.22
Pho Lu
04.21

-

04.26

05:03

-

05:07
Lao Cai (arr.)

05.35

06.10
Train SP7, LC3
Stations:
Train SP7
Train LC3
Hanoi (dep.)

20.17

06.10

Gia Lam

20.32

–

20.38

06.25

-

06.28

Yen Vien
06.39

-

06.42

Dong Anh
07.11

-

07.14

Phuc Yen

21.24

–

21.27

07.36

-

07.39

Vinh Yen
07.57

-

08.00

Viet Tri

22.06

–

22.09

08.24

-

08.26

Phu Duc

22.25

–

22.28

08.42

-

08.44

Phu Tho

22.55

–

22.58

09.16

-

09.19

Yen Bai

00.13

–

00.20

10.44

-

10.59

Mau A
11.57

-

12.00

Trai Hut
12.26

-

12.29

Lang Khay

02.11

–

02.14

13.05

-

13.07

Bao Ha

02.43

–

02.46

13.41

-

13.44

Pho Lu

03.27

–

03.32

14.49

-

14.52

Lao Cai (arr.)

04.35

16.00
(red= arrival time; blue = departure time)
OTHER TRAIN SCHEDULES: