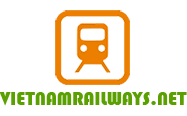 Your Cart

Loading...
Nha Trang is a seaside town, also the capital city of Khanh Hoa Province – on the South Central Coast of Vietnam. Nha Trang is becoming increasingly popular in recent years because of its pristine beach, best scuba diving center of Vietnam as well as lots of interesting places and delicious food to enjoy.

If you enjoy sitting on the beachfront and drinking cocktails in Western-style comfort, then this is for you! Nha Trang is well known for its pristine beaches and is becoming more and more popular with international tourists.
The city is located on the beautiful Nha Trang bay, where the clean white sands and clear blue waters, combined with mild temperatures all year round make this a welcome addition to any itinerary.
The coast is dotted with mountains, and the bay with numerous islands and archipelagos which offer ample opportunities for holiday fun. Along with luxurious accommodation and the usual share of delicious food, all of these features combine to make Nha Trang the ultimate resort city in Vietnam.
Today, Nha Trang attracts a large number of domestic as well as international tourists from all over the world, mostly in summer. If you plan to visit Nha Trang from June to August, it is advisable that you book your hotel well in advance.
Nha Trang is famous for its culinary specialties like fresh seafood and barbecued pork rolled in rice paper, which are available in many restaurants in Nha Trang. In addition, the swallow's nest soup – with bird's nests collected from the wild, is regarded as the best in Vietnam.