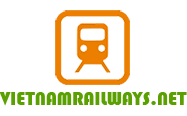 Why buy from us?
Buy securely online
We care about your safety
Free Delivery
Free shipping in Vietnam
Dedicated support
Great service with Online Support
Advanced Booking
Advanced Booking from 3 months ahead
Home
→
Terms & Conditions
TERMS AND CONDITIONS
By using this site and by making booking with vietnamrailways.net, you acknowledge reading and accepting these Terms and Conditions and agree not to violate our policies.
ACCEPTANCE OF TERMS
In these Terms and Conditions "we, our, us, and company" refers to vietnamrailways.net, an online portal for train ticket booking in Vietnam. "You" refers to the individual person creating an account with us and/or making a reservation through us. This website is offered to you and is conditioned on your acceptance without modification of the terms, conditions, and notices contained herein as they exist at the time the booking is made. Your use of this website, including the use of your booking, your account, and the site information, constitutes your agreement to the following terms, conditions, and notices. If you do not agree with these terms and conditions, you are not authorized to use this website and should leave immediately.
You agree that you shall not use the website for illegal purposes, and will respect all applicable laws and regulations. You agree not to use the website in a way that may impair the performance, corrupt the content, or otherwise reduce the overall functionality of the website.
You also agree not to compromise the security of the website or attempt to gain access to secured areas or sensitive information.
You agree to be fully responsible for any claim, expense, liability, losses, and costs, including legal fees, incurred by us arising from any infringement of the terms and conditions set out in this agreement.
MODIFICATION
vietnamrailways.net reserves the right to change any part of this agreement without notice, and your use of the website will be deemed as acceptance of this agreement. We advise users to regularly check the Terms and Conditions of this agreement.
We have complete discretion to modify or remove any part of this site without warning or liability arising from such action.
TRAIN BOOKING
To make an online train reservation, select the itinerary you would like to travel on the front page or email the following information to info@vietnamrailways.net:
• Name of passengers (as it appears in passports)
• Your nationality
• The exact dates of traveling
• Your preferred train(s) or expected time
• Type of ticket you would require (soft berth, hard berth, or soft seat)
• Number of adults and children (noted with ages at the time of travel) accompanied (if any)
The booking is effective only when you make the payment, and we will issue the e-Tickets and send to you via e-mail.
NOTE: vietnamrailways.net is a third-party booking agent that allows customers to reserve train ticket online in advance. We are, therefore, not to be held accountable for train services provided by Vietnam Railways and private train companies, such as Fanxipan, Livitrans, Orient, and Hara Train, to name a few. Please direct any inquiries, concerns, or complaints about the train travel experience to the corresponding people in charge.
TICKET TYPES
• Soft-seat refers to the ticket option of a soft, non-armchair seat with air-conditioning in the cabin.
• 6-berth hard sleeper cabin refers to the ticket option of a hard bed in a cabin shared with 5 other people.
• 4-berth soft sleeper cabin refers to a cabin that 4 people share with 4 berths in each cabin.
• 2-berth soft sleeper cabin refers to a cabin with only 2 berths where 2 people share one cabin. The cabin with 4 berths but 2 upper berths are removed where 2 people share one cabin.
RATES
Unless specified otherwise, rates are quoted in US dollars. The fare rates are for one-way trips, including all fees and service charges and excluding bank charges.
Children price
a- For Reunification Trains (North – South trains and vice versa)
• Under 5 years: Travel free, sharing berth with parents
• From 5 to 9 years old (and shorter than 1.3m): Price will be 75% of adult price
b- For Sapa Tourist Trains (from Hanoi to Lao Cai, Sapa and vice versa)
• Under 5 years: Travel free if sharing berth with parents
• From 5 upward: Price will be 100% of adult price
PAYMENT
- Credit Card: We accept payment through all major credit cards. You can purchase directly on our website, or we can provide you with a secure link after your booking has been confirmed. In both ways, we will only proceed with the payment after reconfirming with you.
- PayPal: If you have a PayPal account, please let us know via e-mail and we will send you our PayPal ID so that you can send the payment to us.
CANCELLATIONS & REFUNDS
Cancellation policies vary, depending upon the type of ticket booking, the time of year, and the reason for cancellation. We will pass on to you all details of any cancellation policy with our reply upon demand.
• 30% cost of ticket will be charged in case of cancellation or amendment after the booking is confirmed.
• 50% cost of ticket will be charged in case of cancellation or amendment from 3 – 14 days before departure.
• 100% cost of ticket will be charged in case of cancellation or amendment from 1 – 2 days before departure.
vietnamrailways.net reserves the right to cancel your booking with prior notice. In such case, a full refund of 100% will be credited to your account.
LEGALITY
The performance of this agreement is subject to existing laws and legal process, and nothing contained in this agreement is in derogation of vietnamrailways.net's right to comply with law enforcement requests or requirements relating to your use of this website or information provided to or gathered by this website with respect to such use. Any rights not expressly granted herein are reserved.