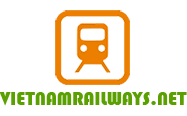 Your Cart

Loading...
Lao Cai is a mountainous province located in the northern Vietnam with 8 districts and 1 city (Lao Cai city), a population of nearly 600 thousand living in an area of 6,360 km2. It shares 203.5km border with Yunnan Province, China. Lao Cai city is located on the border which has Lao Cai – Ha Khau international border gate.
It has a convenient system of road, railway, waterway and airway in the future. With the role of the "bridge" of Con Minh – Lao Cai – Hanoi – Hai Phong economic line, it creates favorable conditions to promote economic relations between Vietnam and ASEAN countries as well as China.

The province is endowed with both tropical and moderate climatic conditions. Average temperature in high mountainous areas is recorded at between 18 degree Celsius and 28 degree Celsius. It is between 20 degree Celsius and 22 degree Celsius in the lowland. In such high mountain slopes such as Sapa temperature can drop to 0 degree Celsius and even snow flakes.
Topography of Lao Cai is very diversified with rivers, high mountain peaks, steep and high mountain passes, deep streams and wide valleys.
Lao Cai is home to some vast expanse of primeval forests with several kinds of rare timber plants such as po mu (fukiena), lat hoa (chukrasia tabularis), and cho chi. It is also the habitat of many kinds of medicinal herbs and rare animals including deer, wild boar, tigers and others. Apart from forest products, Lao Cai is regionally reputed for its mineral resources. Lao Cai is accessible by road, water and rail routes.
Lao Cai has many tourist areas such as Sapa, Bac Ha, Bat Xat, etc. Sapa attracts tourist by clean and cool climate and beautiful natural landscapes such as Fansipan Mountain with the height of 3,143m, natural museum, Silver Waterfall, Ham Rong rocky mountain, etc. While Bac Ha called "White Plateau" is homeland of plum flower, Chay river, mysterious Tien Cavern (grotto of fairies), etc.
Beside, the hospitality of Lao Cai people also attracts tourist in travel journey "Reversion to the original point".
If you are traveling by a night train from Hanoi, you will arrive here in the morning then continue by bus to Sapa. There are 5 trains every evening leaving Hanoi for Lao Cai. The night trains we suggest catching are SP1 (21:10) and SP3 (21:50) so you can connect with a bus trip to Sapa and beyond.