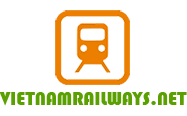 Why buy from us?
Buy securely online
We care about your safety
Free Delivery
Free shipping in Vietnam
Dedicated support
Great service with Online Support
Advanced Booking
Advanced Booking from 3 months ahead
Home
→
Train schedule from Lao Cai (Sapa) to Hanoi
There are both daytime and overnight sleeper trains from Lao Cai to Hanoi. You may prefer to take a privately-run sleeping car to Hanoi. In addition to the normal Vietnamese Railways sleepers and seats, overnight trains SP2, SeP4 and SP8 between Lao Cai and Hanoi convey a bewildering range of privately-run deluxe sleeping-cars for tourists.
Vietnam Railways operates some of the cars on these trains, but other cars in the train are operated by private companies (Hara, Tulico, King Express, Fanxipan, Livitrans, TSC and many others). If you want extra comfort and cleanliness, go for one of these private cars as they're all significantly better than the standard cars.
Below is the train schedule from Lao Cai (Sapa) to Hanoi: Trains SP2, SP4, SP8 and LC4.
TRAIN SCHEDULE FROM LAO CAI (SAPA) TO HANOI
(Validity from 11th June 2015)
Stations:
Distance (km)
Train SP2
Train SP4
Train SP8
Train LC4
Lao Cai (dep.)

0

20.35

21.05

13.15

09.50

Pho Lu

32

21.31

-

21.34

22.05

-

22.08

14.15

–

14.18

10.55

-

10.58
Bao Ha

57

22.13

-

22.16

22.49

-

22.52

14.59

-

15.02

11.44

-

11.47
Lang Khay

75

23.21

-

23.23

12.21

-

12.23

Trai Hut

92

23.50

-

23.53

13.02

-

13.05

Mau A

108

23.32

-

23.34

13.31

-

13.34
Yen Bai

139

00.21

-

00.36

01.04

-

01.18

17.03

-

17.10

14.32

-

14.47
Viet Tri

221

03.11

-

03.14

17.09

-

17.12

Vinh Yen

240

03.38

-

03.41

19.24

-

19.27

17.36

-

17.39

Phuc Yen

255

03.29

-

03.31

17.58

-

18.01
Dong Anh

273

03.55

-

03.58

18.23

-

18.26
Yen Vien

283

04.34

-

04.37

18.46

-

18.49
Gia Lam


289

04.27

-

04.30

04.49

-

04.54

20.29

-

20.35

19.01

-

19.05
Hanoi (arr.)

294

04.45

05.09

20.50

19.20
(red= arrival time; blue = departure time)
Train SP2, SP4
Stations:
Train SP2
Train SP4
Lao Cai (dep.)

20.35

21.05

Pho Lu
21.31

-

21.34

22.05

-

22.08
Bao Ha
22.13

-

22.16

22.49

-

22.52
Lang Khay

23.21

-

23.23
Trai Hut

23.50

-

23.53

Mau A
23.32

-

23.34
Yen Bai
00.21

-

00.36

01.04

-

01.18

Viet Tri

03.11

-

03.14

Vinh Yen

03.38

-

03.41

Phuc Yen
03.29

-

03.31
Dong Anh
03.55

-

03.58
Yen Vien

04.34

-

04.37

Gia Lam

04.27

-

04.30

04.49

-

04.54

Hanoi (arr.)

04.45

05.09
Train SP8, LC4
Stations:
Train SP8
Train LC4
Lao Cai (dep.)

13.15

09.50

Pho Lu

14.15

–

14.18

10.55

-

10.58
Bao Ha

14.59

-

15.02

11.44

-

11.47
Lang Khay

12.21

-

12.23

Trai Hut

13.02

-

13.05

Mau A

13.31

-

13.34
Yen Bai

17.03

-

17.10

14.32

-

14.47
Viet Tri

17.09

-

17.12

Vinh Yen

19.24

-

19.27

17.36

-

17.39

Phuc Yen

17.58

-

18.01
Dong Anh

18.23

-

18.26
Yen Vien

18.46

-

18.49
Gia Lam


20.29

-

20.35

19.01

-

19.05
Hanoi (arr.)

20.50

19.20
OTHER TRAIN SCHEDULES:
Train schedule from Hanoi to Lao Cai
Train schedule from Hanoi to Saigon
Train schedule from Saigon to Hanoi