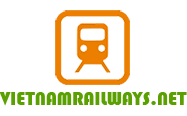 Your Cart

Loading...
If you're looking for a quick getaway from the hustle and bustle of life in Hanoi – some of the most picturesque spots in the country are just a short train ride away. For example, at the south end of the Red River Delta lies the Ninh Binh province, some 90km south of Hanoi. A short train from Hanoi to Ninh Binh offers city dwellers the chance to visit the majestic Tam Diep Mountain, Ninh Binh's famous limestone caves, and the historical home of Vietnam's First Imperial Capital.
The Ninh Binh province connects the northern mountainous and southern plains regions of Vietnam. The topography is Ninh Binh is defined primarily by the limestone mountains (which includes grottos and caves), the Red River Delta, and over 18 kms of gorgeous coast line.

Ninh Binh's History & Culture
During the years 968 to 1010 AD, Ninh Binh served as the Imperial Capital of Vietnam. It was home to the Tran, Le, Ly, and Dinh dynasties. This has given the city a cultural significance few others in Vietnam share. On display at several historical sites in the provincial city are many relics from these dynasties that date all the way back to the 10th century.
The people who live here are aware of and proud of their city's grand historical and cultural significance. Because of this, they are serious, hard-working, patriotic, and particularly welcoming of visitors from around the country who have come to learn of the city's past. Accordingly, they hold many festivals that reflect the historical and cultural identities of the villages and towns throughout the region – particularly in the Red River Delta Region.
What to do in Ninh Binh?
Some of the greatest attractions in Ninh Binh are, of course, the fascinating limestone caverns and grottos in the mountainous regions. Additionally, the relics from the 10th, 11th, 12th, and 13th century imperial dynasties are unique attractions that cannot be seen anywhere in the country, or the world for that matter.

Because the provincial city of Ninh Binh itself is just a quick train ride away from Hanoi and is connected to major transportation systems in the north and south,it's a great hub for tourism across the country. Businesses have seized upon this opportunity and today there are all kinds of attractions in the general area of the city to entertain and delight for days on end.

Even if you are just stopping over in Ninh Binh on your train ride to or from Hanoi, Hue, or Ho Chi Minh City – you'll find plenty to explore, a rich culture to experience, great accommodations,and elegant dining options catering to all tastes during your stay!