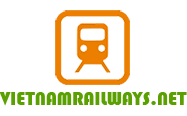 Your Cart

Loading...
Saigon (Ho Chi Minh City) – the largest city in Vietnam, boasts a population over 7 million, and this vibrant and somewhat chaotic city is evidence of this. If Hanoi is home to a motorbike chorus, then Saigon is the full choir. The populace swarms around you on their two wheeled steeds, with horns that seem to be stuck on high volume.
Saigon is a modern city by Asian standards and has only been under firm Vietnamese control for a little more than 200 years. The city's character remains essentially French – with wide boulevards, colonial villas, and a lively cafe society – but also resolutely Asian. It has more of a cosmopolitan feel than Hanoi, although much of the old French colonial city is vanishing beneath the rapidly rising skyline and the sheer weight of recent history. Combined with this vivacious street life, the city's French influences have bred a charm all their own.
Tourists are spoiled for choice in this bustling metropolis, where everything is on offer. The food is world class, bargains abound in markets with maze like aisles that seem to never end, and different attractions are around every corner, from the stunningly beautiful to the deeply moving.
For a taste of history, head to the Reunification Palace, or escape to the parks surrounding it that serve as a welcome respite from the chaos.

Night Life & Entertainment:
Saigon, Vietnam, has some great nightlife and entertainment to chose from. Saigon is awash with clubs and bars, varying from tiny, gloomy establishments to some very upmarket venues. Most of the nightlife in Saigon is concentrated in District 1.
Imported drinks are considerably more expensive than local ones and alcohol sold in the more upmarket places is even more expensive again. The dress code is generally very relaxed with no restrictions on jeans or trainers.
Shopping in Saigon:
Antiques: Most antique shops are on Dong Khoi, Mac Thi Buoi and Ngo Duc Ke streets but for less touristy stuff visitors would be advised to browse the shops along Le Cong Trieu St. It runs between Nam Ky Khoi Nghia and Pho Duc Chinh streets just south of Ben Thanh market. Among the bric-à-brac are some interesting items of furniture, statuary and ceramics. Bargaining essential.
Clothing and silk: Many female visitors head straight for Dong Khoi St for Vietnamese silk and traditional dresses (ao dai). Also check out Ben Thanh market in Binh Thanh District.