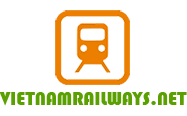 Why buy from us?
Buy securely online
We care about your safety
Free Delivery
Free shipping in Vietnam
Dedicated support
Great service with Online Support
Advanced Booking
Advanced Booking from 3 months ahead
Established in Hanoi in 2004, Dan Viet Travel has expanded along with the rapid growth of tourism in Vietnam. Over the last 12 years, we have been providing quality travel products as well as travel services to travelers from all over the world and we believe that our experience will continue to make a valuable contribution to ensuring the success of the travel industry in Vietnam.
Traveling through Vietnam by train is an interesting experience. That is why there are more and more travelers who choose Vietnam Railways for their transportation.
To meet the needs of many travelers who plan to travel by train in Vietnam, Dan Viet Travel has launched a new website so that you will be able to book train tickets online before your arrival. On this website, you can find useful train information for the train trips to the main destinations in Vietnam, such as Hanoi, Lao Cai (Sapa), Ninh Binh, Hue, Da Nang, Nha Trang and Ho Chi Minh city (Saigon).
We would be delighted if you choose Dan Viet Travel as your travel supplier in Vietnam and we assure you that we will make every effort to give you a great vacation in Vietnam. Dan Viet Travel is fully committed to offering affordable rates and giving you memories to last a lifetime.
To get to know about us, you are welcome to visit the website and contact us if you have any question.
Thank you very much for interest and collaboration. Dan Viet Travel hopes to meet you in Vietnam soon and we extend a warm invitation to come and travel with us. We also welcome your valuable feedback.