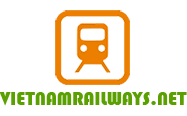 King Express Train evokes the colonial charm of traveling in northern Vietnam. The trains offer an inspirational experience on board as well as time to enjoy the beauty of the destinations. Like other deluxe options, King Express Train carriages are decorated with wood, attractive light and...

Orient Express Train is a great option for those who seek a luxurious travel experience in Vietnam. All the carriages are stylishly designed and competitive in price. Cabins are decorated with comfortable, high-quality furniture, modern facilities and lighting systems, promising tourists a pleasant...

Tulico Express Train also evokes the colonial charm, offering an exceptional on board experience as well as a beautiful view of the journey. The Tulico Express carriages offer various levels of accommodation to ensure the most convenient trip for budget-minded visitors to Sapa. Tulico Express Train...

Livitrans Express Train was put into operation on 1st September 2007, providing transportation service between Hanoi and Lao Cai (Sapa). It is a joint business venture between Vietnam National Coal & Mineral Industry Corporation and Vietnam Railway Corporation. Currently, Livitrans Express...

Fanxipan Express Train is able to accommodate 56 berths of two types: deluxe 2-berth cabins and deluxe 4-berth cabins. The combination of luxurious wood- paneled cabins and the latest facilities will delight passengers. The deluxe 2-berth cabins are ideal for couples in need of privacy. All cabins...

Pumpkin Express Train is another deluxe transportation service on the railway from Hanoi to Lao Cai (Sapa). All carriages on the Pumpkin Express Train are cozy with wood paneling and comfortable furniture, creating an atmosphere of glamour. In each cabin guests will enjoy being indulged in a...

A recent addition to train travel providers, Sapaly Express Train provides passengers with excellent service. Guests choose between two fresh, new carriages on either of two trains, the SP3 and the SP4. Each carriage is designed for 6 cabins instead of the usual 7, with the result being...

Ratraco Express Train is another top deluxe transportation service on the railway from Hanoi to Lao Cai (Sapa). All carriages are wood-paneled inside and decorated with noble wood furniture which generates an atmosphere of coziness, glamour and high class to the customers. On each cabin, each...

TSC Express Train is one of the express trains running from Hanoi to Lao Sai (Sapa) and via versa. The train has wooden carriage, soft sleeper AC cabin with 4 berths in each. Two toilets are located at both ends of each cabin. All berths have reading lights, baggage storage, blanket and pillow....

Hara Express Train is a reputable railway company that provides professional train service from Hanoi to Lao Cai (Sapa) and vice versa. Hara Express Train accommodate 48 berths with deluxe cabins, accompanied by the hospitality of the train staff. The enchanting luxury, the comfort facilities of...
Sapa Overview
When looking for a beautiful and unique locale to visit in Vietnam, Sapa offers some of the best variety of picturesque mountain scenery, beach front luxury, and local charm. Few other destinations offer such a variety of attractions and beautiful landscapes.
Sapa sits 1,600m above sea level in the mountainous NW region of Vietnam and is a mere 38km from Lao Cai City. Sapa is also 376km from the capital of Vietnam, Hanoi.
If you've seen photos of Sapa, you know how picturesque it can be, but no photograph can do justice to seeing the glow of a terraced rice field in the setting sun against the majestic backdrop of mountain tops that adorn the area in person. Sapa is a place that must be visited to understand its beauty.
When visiting and staying in Sapa, there are daily night trains from Hanoi to Lao Cai and vice versa. It's easy to make the 8-hour ride through the mountains while you sleep soundly in your own bed. From the train station, it's a short hour-long ride by bus to reach Sapa.
Once you're in town, there are plenty of long-standing hotels to choose from as Sapa has been a tourist destination for over 100 years now. If you've arrived on the morning bus, it's the perfect moment to stroll through town just before the rush hits – while the freshness of the morning dew still perfumes the air.
While staying in Sapa, it's best to travel on foot. There are trekking tours you can book if you feel inclined to a more vigorous experience, but it's also so pleasant just to wander around town and the countryside leisurely that many tourists opt to do just that instead.
Sapa is as famous for its local population as it is its scenery. The locals are made up of the ethnic groups that are quite different from the low-land groups including Hmong, Dzao, and others. While they locals have grown accustomed to visitors, they retain several distinct traits and customs. Make sure to always ask permission before attempting to photograph of any locals.
Sapa is crowded with visitors year round. No matter when you plan your visit, a unique, charming, and picturesque experience awaits you in this treasure of a mountain town nestled in northwest Vietnam.