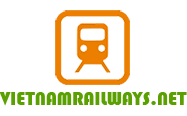 Livitrans Express Train was put into operation on 1st September 2007, providing transportation service between Hanoi and Lao Cai (Sapa). It is a joint business venture between Vietnam National Coal & Mineral Industry Corporation and Vietnam Railway Corporation.
Currently, Livitrans Express Train offers 9 carriages for a total capacity of more than 350 passengers. They will be able to accommodate 420 passengers with expansion to 15 carriages in the near future. Each carriage has 6 or 7 cabins with one private, modern bathroom. There are three kinds of sleeping cabins: VIP 2-berths, private deluxe 2-berths and deluxe 4-berths. The interior decor and facilities are comparable to a luxury hotel with wood- paneled cabins, LCD television, comfortable berths and air conditioners. Meal and bar service offers drinks, tasty hot dishes and confections in an intimate atmosphere.
With a professional staff and high class service, Livitrans Express Train will surely satisfy the most demanding guests.
Livitrans Express Train carriages are operated on the trains SP1 from Hanoi to Lao Cai and SP2 from Lao Cai to Hanoi.
Special Notes:
- One way tickets are available
- Free of charge for children under 5 years old sharing parent's existing berths
- Ticket price does not include meals on the train but include snack and drinks
- WC are not in cabin
Price (one way per person): US$39 (Deluxe 4-berth cabin)

Related Posts via Categories