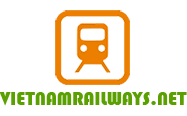 A recent addition to train travel providers, Sapaly Express Train provides passengers with excellent service. Guests choose between two fresh, new carriages on either of two trains, the SP3 and the SP4. Each carriage is designed for 6 cabins instead of the usual 7, with the result being additional spaciousness in each individual cabin.
With the stunning and luxurious interior which obtains European standards, it's not hard to imagine that you pass the journey of 350 km from Hanoi to Lao Cai in just only one night with a wonderful sleep in your carriage which is like a luxury room in a four–star hotel. Each cabin has four comfortable and spacious beds with the wooden floor; graceful curtains; warm light system and an interior that will certainly make you feel satisfied. VIP Sapaly Express Train 2-berth cabin create an intimate space for couples with 2 berths only. These cabins are lovingly designed to for those who desire to have the privacy with remarkable interior decor.
Sapaly Express Train carriages are operated on the trains SP3 from Hanoi to Lao Cai and SP4 from Lao Cai to Hanoi.
Special Notes:
- One way tickets are available
- Children under 5 years old are free of charge as they are able to share berths with their parents
- Tickets include snack and drinks, but not meals
- WCs are available at both ends of each carriage; there is no toilet in cabins
Price (one way per person): US$47 (Deluxe 4-berth cabin) or US$92 (VIP 2-berth cabin)
Related Posts via Categories