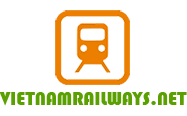 Fanxipan Express Train is able to accommodate 56 berths of two types: deluxe 2-berth cabins and deluxe 4-berth cabins. The combination of luxurious wood- paneled cabins and the latest facilities will delight passengers. The deluxe 2-berth cabins are ideal for couples in need of privacy. All cabins are equipped with air conditioners, reading lights, storage for luggage, and a mini-bar. For any other personal needs, just ring for speedy cabin service.
With well-trained and experienced staff, Fanxipan Express Train will accommodate passengers to and from Hanoi with the best care for their complete comfort.
Fanxipan Express Train carriages are operated on the trains SP1 from Hanoi to Lao Cai and SP2 from Lao Cai to Hanoi. This is one of the best trains to Sapa.
Special Notes:
- One way tickets are offered
- Children under 5 years old don't have to buy tickets as they could share rooms with their parents
- Ticket price is inclusive of snack and drinks but exclusive of meals
- WC is not available in cabins, but there are two WCs for each carriage.
Price (one way per person): US$45 (Deluxe 4-berth cabin) or US$90 (VIP 2-berth cabin)
Related Posts via Categories