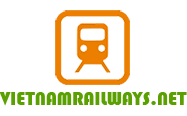 King Express Train evokes the colonial charm of traveling in northern Vietnam. The trains offer an inspirational experience on board as well as time to enjoy the beauty of the destinations.
Like other deluxe options, King Express Train carriages are decorated with wood, attractive light and modern facilities. The 4-berth cabins on the King Express Train are the most popular choices for tourists while many couples enjoy the attractive and spacious deluxe VIP cabins. For business travelers, 2-berth and 4-berth cabins are ideal options. While there are no televisions in the cabins, the bathroom cabin located at the rear of the carriage, is equipped with a spotless toilet and lavabo that ensures tourists a convenient and comfortable journey.
King Express Train carriages are operated on the trains SP3 from Hanoi to Lao Cai and SP4 from Lao Cai to Hanoi.


Special Note:
- One way tickets are available
- Children less than 5 years old are not subjected to pay for the tickets
- Ticket prices are inclusive of snack and drinks but does not include meals
- WCs are not in cabins, but there are two of which in each carriage
Price (one way per person): US$38 (Deluxe 4-berth cabin) or $76 (VIP 2-berth cabin)
Related Posts via Categories