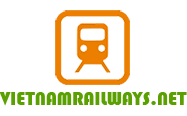 Tulico Express Train also evokes the colonial charm, offering an exceptional on board experience as well as a beautiful view of the journey. The Tulico Express carriages offer various levels of accommodation to ensure the most convenient trip for budget-minded visitors to Sapa. Tulico Express Train offers comfortable, air-conditioned sleepers. An excellent value for train travel. This train offers clean 4-berth cabins and a deluxe VIP cabin (for 2 persons only) between Hanoi and Lao Cai. This is good alternative to travel to Sapa from Hanoi. Amenities include a small snack and bottle of water.
Tulico Express Train carriages are operated on the trains SP1 from Hanoi to Lao Cai and SP2 from Lao Cai to Hanoi.
Special Notes:
- One way tickets are available
- Children under 5 years old are free of charge as they are able to share berths with their parents
- Tickets include snack and drinks, but not meals
- WCs are available at both ends of each carriage; there is no toilet in cabins
Price (one way per person): US$40 (Deluxe 4-berth cabin) or US$80 (VIP 2-berth cabin)
VIP 1 Cabin – 2 Berths/cabin
VIP 2 Cabin – Private Deluxe Cabin base on 4 Berths/Cabin but 2 upper berths will be removed.
VIP 1 & VIP 2 Cabin is the same class, amenity & price.
Related Posts via Categories