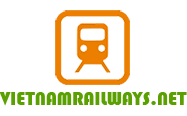 Your Cart

Loading...
Hanoi is the capital of Vietnam, a peaceful city in the Southeast Asia.
Hanoi, the capital of the Socialist Republic of Vietnam, is an elegant city located on the banks of the Red River with tranquil Hoan Kiem Lake at its heart. North of the lake are the bustling streets of the Old Quarter, each street named after the trade that used to take place there.
Full of attractions such as the Ho Chi Minh Mausoleum, the One Pillar Pagoda and the Hanoi Water Puppet Theater, it is easy to see why many tourists find it difficult to leave Hanoi.
Hanoi is a fascinating blend of East and West, with Chinese influence from centuries of dominance and French design from its colonial past. It is largely unspoiled by modern architecture of the 1970s and 80s and is now going through a modernization that is making it a rising star in Southeast Asia.
Anyone who has ever visited Hanoi will probably tell you that it may be the most beautiful city in all of Asia. People have settled here along the Red River for a thousand years. Nestled along wooded boulevards among the city's two dozen lakes you will find architectural souvenirs left by all who conquered this great valley, from the Chinese who first came in the last millennium to the French, booted out in our own century.
The trip into the city from Noi Bai Airport takes about an hour and offers some poignant glimpses of modern Vietnamese life: farmers tending their fields, great rivers, modern highways that abruptly become bumpy roads. The drive is especially breathtaking at dusk when the roads fill with bicycles, and everything takes on the same deep colors as the modern paintings you see in Hanoi's galleries. Somehow the setting sun seems enormous here as it dips into the cornfields on the horizon.
On the edge of the city the road dissolves into a maze of winding, narrow, wooded lanes. You are surrounded by roadside artisans, shops and taverns, then by graceful villas and commuters on bicycles, cyclos and motorbikes. Modern buildings appear from nowhere, looking so out of place that you have to wonder if they were dropped from the sky and just left where they came to rest. While you tell yourself that nothing as preposterous as Hanoi can be so beautiful, you cannot help but be dazzled.
Being one of the most famous tourist attractions of Vietnam; thanks to the geographical location, Hanoi has favorable conditions to connect with other parts of country, even international countries. It is proudly recognized as "The City of Peace" by UNESCO in 1999. Hanoi is worthy a center of politics, economy, culture and tourism of Vietnam – one of the most interesting capitals all over the world.