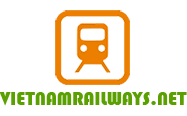 Your Cart

Loading...
Da Nang City is located in middle of Central Vietnam, between Hanoi and Ho Chi Minh City, separated from Laos by the western Truong Son Mountains. It is surrounded by Thua Thien-Hue along the northern border and Quang Nam on the southern border. It is embraced by the East Sea with 150km of seacoast.

Da Nang is the fourth largest city in Vietnam. Danang is an ancient land, closely related with the Sa Huynh cultural traditions. Many imposing, palaces, towers, temples, citadels and ramparts, the vestiges from 1st to 13th are still to be seen in Cham Museum. Apart from some shopping highlights and historical sights, the main reason for most travellers staying here is its proximity to the well-known Da Nang Beach, Lang Co Beach, Hoi An and My Son.
Lang Co Beach is lined with palm trees, the water of the nearby ocean crystal-clear and enticing, lapping onto white sand. It is a peninsula with a sparkling lagoon on one side, and the beach on the other. The area is fairly under-developed, although recent years have seen many new hotels opening.
Da Nang Beach is more developed, since it was a popular spot for American soldiers seeking R&R during the Vietnam-US War. Water sport activities here are in abundance, and it can get very crowded over weekends and holidays. Da Nang's coastline stretches 30 kilometres, renowned for calm, cool waters and also popular for fishing, water-skiing, diving, and yachting.
With an airport with daily flights from across cities in Vietnam and a train station, Da Nang is easily accessible. It is just over 760km from Hanoi, and almost 950km from Ho Chi Minh City. There are many good hotels to choose from, no matter the type of accommodation you're looking for.