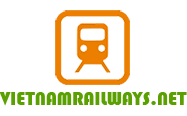 The various classes of Vietnamese trains are soft sleepers, hard sleepers, soft seats, and hard seats. They are put in order according to price, with soft sleepers as the most expensive.
Most tourists opt to journey in a soft sleeper because of the comfort it brings. The 4 berths that comprise a soft sleeper compartment each have a pillow, sheet, a soft quilt, and a personal reading lamp. You need to stay on the lower berths in the daytime. Due to constant use, even the newer carriages are a bit worn and shabby by western levels, but in totality, a soft sleeper is a satisfying and enjoyable means to travel around Vietnam.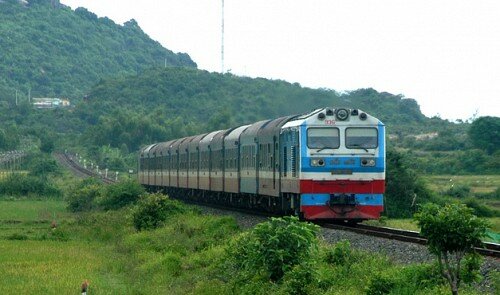 Your bags are under your keep. A space under the lower bunks and a huge space on top of the compartment door are provided to keep your luggage. If you are a tall person, then the lower berths are suited for you. This is because the upper berth has a support chain consuming about two inches space at every end. Many of the modern cars utilized as trains use a 2-pin power socket which can be used to recharge mobile gadgets and cameras. The toilets are also adorned with soap and each corridor's end has a bathroom paper readily available to passengers.
At the side of the corridors, most of their windows are open which are perfect for photography on the beautiful scenery that are passed by the train. On the other hand, the windows in the compartments are kept closed. At the corridor's end there is a free water dispenser filling in for both hot and cold water. This comes in use when you have brought some powdered beverage, instant noodles, or powdered juice. A trolley is moved around the train bringing in different snacks, beverages, and beer. During meal times, a train staff approaches each passenger selling a meal stab for the price of 35,000 VND. When you purchase a meal ticket, you will be provided with a set meal and water which will be transported to your compartment not more than 30 minutes. During night time a lock will be provided for security.
In the case that soft sleepers are already sold out, you can opt for hard sleepers. This is suitable if you travel in a group of utmost 6 persons because its compartments have 6 berths in total. This is also ideal if you only travel for one night only with comparatively small daytime factor so you only need to stay majorly in your berth. Its facilities are almost similar with soft sleepers in accordance to power sockets, toilets, and meals.
Soft seats are suggested for daytime travels. If you travel for a few hours, you can ride air conditioned hard seats made with wooden seats. Another wooden seat trains with no air-con are called ordinary hard seats. They are equipped with windows that can be opened which can be desirable for photography purposes. Hard seats are the most inexpensive class on the train.
Related Posts via Categories