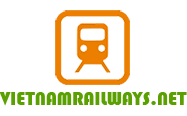 Train Travel In Vietnam
1. Why Train Travel?
Although inter provincial buses system and especially domestic flights have been massively meliorated in recent years to reach numerous destinations in Vietnam, train is still a popular and favorite option for many travellers and people when they are required or desire to get to other regions. It is not totally sure that why there are still a huge number of people prefer travelling by trains, and the reason for this choice is greatly diverse from these travellers.
For a majority of train passengers in Vietnam, the reason that they choose to travel by railways rather than other kinds of transportation is because this type of travelling is truly budgeted and affordable to them. The fact is that fare for train ticket can be regarded as identical to normal inter provincial buses, and if compared to price for flights, train tickets are far cheaper with only about a half or 1/3 based on routes. Flying takes 4 or 5 hours out of your sightseeing day in getting to a remote airport, checking in, taking the flight itself, collecting your bags and getting back into the city centre. And the sleeper train saves a hotel bill, too.
However, low cost is not only the reason to travel by this transport. Many people who are affordable to travel by other methods still use train for their trip. The magnificent thing is that in various regions along rail route from the North to South, railways systems cross or even through mountains, forests, valleys, plain and sea which have incredibly breathtaking and tempting sceneries. Also, the speeds of the train is quite slow, so travellers are able to enjoy the spectacular view outside the train's windows, take some pictures or videos and remain memorable moments on their trips.
Safety is also another reason to choose railway to travel. Railway system in Vietnam has been reconstructed and developed significantly in recent year to adapt new innovation in railway industry in the world, so that safety conditions of these trains are much better than before. Moreover as mentioned above, train is not a speedy transport, in addition to the truth that there is only one train on one railway, there for accident rate for train is miniscule.
2. Railways System in Vietnam
The rail way system in Vietnam was established a hundred year ago by the French colonist, and then reconstructed and further meliorated by the Vietnamese government after the Reunification in 1975. The Vietnamese railway system now has the total length of about 2.600km; connects almost cities and provinces all over Vietnam, including many cultural, societal and tourism destinations from the North to the South of Vietnam.
Travellers can buy a ticket to get in a train in Vietnam by many ways. The first traditional method is to buy directly at the train stations. The best method is to book online by websites, you should plan your schedule and guarantee your tickets in advance.
3. Train Travel Tips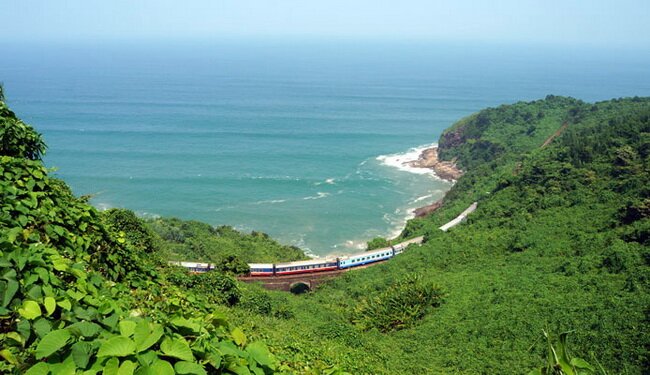 TICKET TYPES
– Hard-seat refers to the ticket option of hard non-armchair seat, with air-conditioner in cabin.
– Soft-seat refers to the ticket option of soft non-armchair seat, with air-conditioner in cabin.
– Hard-berth refers to the ticket option of hard bed on a cabin, shared with 3 or 5 other people
– Soft-berth refers to the ticket option of soft bed on a cabin, shared with 3 or 5 other people
– 4 berth-cabin refers to the cabin where 4 people share one cabin, which 4 berths in each cabin
A refreshment trolley serving snacks, coffee, soft drinks and beer, and at meal times a member of the train staff will sell you a meal ticket for around VND35,000 (£1 or USD1.60).
A set meal with mineral water will then be delivered to your compartment around half an hour later from the kitchen car.
Related Posts via Categories