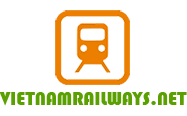 Why buy from us?
Buy securely online
We care about your safety
Free Delivery
Free shipping in Vietnam
Dedicated support
Great service with Online Support
Advanced Booking
Advanced Booking from 3 months ahead
Home
→
Trains to Nanning (China)
Make your Travelling Delightful in Daily Direct Sleeper Train From Hanoi to Nanning
If you are planning to travel to Nanning by train then you're making a very nice decision, because travelling by train in Vietnam is one of the feasible way as you can get comfort and cozy environment side by side. It is important to get a basic idea of what train in Hanoi is if you have decided to travel by train from Hanoi to Nanning. You can find the timetable below but it is also crucial to double-check the time locally as it kept changing. However, the distance between Hanoi and Nanning is 396 km.
Train MR1 – T8702
| | | | |
| --- | --- | --- | --- |
| Station | | Time | Day |
| Hanoi (Gia Lam Station) | depart | 21:40 | day 1 |
| Dong Dang | arrive | 01:55 | day 2 |
| Dong Dang | depart | 02:50 | day 2 |
| Pingxiang | arrive | 04:31 | day 2 |
| Pingxiang | depart | 06:20 | day 2 |
| Nanning | arrive | 10:10 | day 2 |
There are many reasons to travel by train from Hanoi to Nanning as you can get real flavor of Vietnamese experience while travelling by train. They are inexpensive and an ideal way to independent travellers to get around. You can avail various facilities are available while you are travelling by train like on-board catering, while it is not available on all the trains.
While travelling on train you'll be able to get a view of Vietnamese boarder. It'll be the place where you need to show your passports and get them stamped. Once you are out, you'll arrive at the Chinese border, another delight of view that you can get by train. This is something you actually miss while flying. While you're travelling you'll be able to see the country side that will be the island of rocks, comprising of mountains and big hills.
The comfortable overnight train from Hanoi to Nanning can provide your luxurious travelling experience that you'll never want to miss. You can book your ticket by sending a request via email at . However it is important to send us the copies of your passport and Chinese visa as well.
TICKET PRICE: 45 USD/person (soft sleeper ticket in 4-berth cabin)
Some Important Points While Taking Your Train
- Dong Dang is known as Vietnamese border.
- Pingxiang is the Chinese border point.
- You need to stock yourself before taking train as there is no restaurant there.
- In your whole trip you'll stay on the same train and even on the same room from beginning to end of the trip
- If you want to travel back from Nanning to Hanoi, you need to contact Chinese agent.
After a delightful journey of few hours, you will reach in Nanning, China. You'll definitely get surprised when you'll see no touts and people offering you to carry your bags.