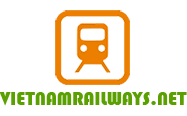 Why buy from us?
Buy securely online
We care about your safety
Free Delivery
Free shipping in Vietnam
Dedicated support
Great service with Online Support
Advanced Booking
Advanced Booking from 3 months ahead
Home
→
Trains to Beijing (China)
Travelling by train from Hanoi to Beijing (China) is a way to explore new experience and get the idea of roaming around independently. No one would ever be reluctant to get started with it. Travelling by train on this route is a safe, affordable yet comfortable option to make your glorious way to China. To start off the most important thing is to choose the train you'll travel by and to buy a ticket. For this you can take the sleeper train that provides you safe environment.
Gia Lam station in Hanoi would be your first destination from where the train for Beijing departs. Designed modernly, air conditioned and soft class berth available in almost every room is a delight with the cozy environment. After entering to Gia Lam station, go to the narrow passage way and got to the regular waiting area. Wait for the call when the train will be ready for the boarding. You'll need to show your passport and visa to travel.
Experience in the Train
Now you are finally going to Beijing, which is a world of difference from your hometown. Since you get on the train it has too much to offer. Air conditioned hard sleepers are available over there. Moreover, a restaurant car that served freshly cooked and delicious Chinese dishes. Available in the train will be soft sleeper berth along with curtains, pillows, clean sheets and a small table. The train will also pass through some excellent scenery in the southern China.
Some Stops
As you are travelling by train from Hanoi to Beijing (China) you will go through various checks. At Vietnamese border named Dong Dang you need to pass through the custom and board a connecting train in order to get final run to Beijing.
Reaching Destination
Once you have finally reached to your destination, make sure you are well aware of the Beijing routes and other schedules. If you are travelling independently there can be some pros and cons. It will be a good idea to get in touch with some local travelling agency. You can make the most out of your trip, if you have gathered the required Beijing facts before your departure.
TRAIN SCHEDULE FROM HANOI TO BEIJING
Train No: MR1 – T8702


Gia Lam

depart

21:40

Tuesdays & Fridays

Dong Dang **

arrive

01

:55

Tuesdays & Fridays

Dong Dang **

depart

02:50

Wednesdays & Saturdays

Nanning

arrive

10:10

Wednesdays & Saturdays

Guilin

arrive

14:22

Wednesdays & Saturdays

Zhengzhou

arrive

04:01

Thursdays & Sundays

Beijing (West)

arrive

09:55

Thursdays & Sundays
NOTE: Train MR1 – T8702 runs twice a week on Tuesdays and Fridays from Hanoi to Beijing. This train is with soft sleepers only.
TICKET PRICE: 350 USD/person (soft sleeper in 4-berth cabin)
In order to book your ticket, make sure that you have sent the request via email to . Don't forget to complete your checklist of visa and passports that you may need at various stops.